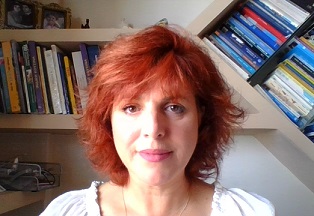 Dr. Ageliki Anagnostou
Assistant Professor in «Macroeconomic Theory & Policy»
Address:
78, October 28th street, 2nd floor
Volos
38333
Short C.V.:
Place and Date of Birth: Volos, September 15th, 1971
Ageliki Anagnostou is an Assistant Professor in Macroeconomic Theory and Policy at the Department of Economics at the University of Thessaly in Greece. She is a graduate of the University of Alberta, Canada, with a BA Degree in Economics and Statistics.
She received her Master's Degree from the University of Liverpool, with the general title, MA Degree in International Macroeconomics; and her Ph.D. from the University of Sheffield, UK, with the general title: PhD. in Applied Econometrics of Financial Markets.
The title of her PhD thesis was: Modeling the Dynamic Behavior of the Greek Stock & Foreign Exchange Markets: A Non-linear Time Series Approach. Her research interests include the study and application of non-linear models to macroeconomics and policy. She has a number of publications and she has participated in a significant number of scientific conferences, as well as in research projects.
Links
Contact Form