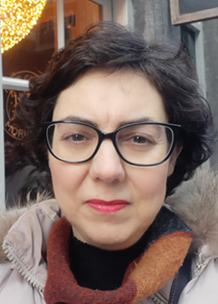 Dr. Kyriaki Tsilika
Assistant Professor in «Computational Economics»
Address:
78, October 28th street, 2nd floor
Volos
38333
Short C.V.:
Kyriaki Tsilika holds a PhD in Applied Mathematics from the Faculty of Engineering of Aristotle University of Thessaloniki, Greece. Her work has centred on the development and the implementation of programming techniques in CAS environments to simultaneously assess results of optimization conditions, outputs of stability analyses in economic systems, symbolic econometric computations, statistical tests, visualization of trading relations and regional trade agreements, cost/benefit analyses in environmental problems. Some of her current research is focused on scientific visualization (static and dynamic). Dr. Tsilika's research findings have appeared in several national and international peer-reviewed journals and conference proceedings. Her work has been also included in the Wolfram Library Archive (http://library.wolfram.com/) for its application of Wolfram Technology. During her 16-year experience in the University of Thessaly in Volos Greece and in Technological Educational Institute of Thessaly in Larissa Greece, she has taught a number of undergraduate and postgraduate courses in the fields of Computational Mathematics, Computational Statistics, Operational Research, Decision Making, most of them economics-oriented. Her teaching philosophy reflects her interests in computer-based learning. She stands in favor of teaching with incorporation of new informatics and communication technologies in educational action.
In 2019 she joined the editorial board of Astrolavos, scientific journal in New Technologies by Hellenic Mathematical Society.
Links
Contact Form